Thanks for taking the time to find out more about McKinney Home Inspection, Inc. (MHI)  I'm Joe McKinney and I own 100% of the business which you are considering for your inspection.
I built my company from the ground up as opposed to being associated with one of the many home inspection franchises. I insist on complete control over the quality of the service my company provides to our clients, therefore I chose to create an independent inspection company. I believe that you deserve the best possible home inspection for your money and I am committed to providing you a quality inspection and exceptional service.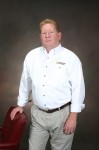 MHI is an independently owned and operated business serving the Lawrence , Kansas City metro and surrounding Kansas and Missouri communities. I am a full time professional home inspector and provide a comprehensive inspection of each property. I work directly for my clients as a "Buyer's Agent" and have no allegiance to any real estate company, broker or agent. My goal is to provide you fact-based information about the condition of the property you are considering purchasing.
I am a certified member of the American Society of Home Inspectors (www.ashi.com). I perform inspections to American Society of Home Inspectors Standards of Practice. I'm committed to providing you fair treatment, accurate reporting and unquestionable business ethics. My inspections are backed with a customer satisfaction guarantee. I insist on your complete satisfaction of the work, which I perform.
MHI provides a complete line of professional home inspection services which includes mechanical, structural, radon gas measurement, lead based paint testing, all at competitive pricing.
If you are considering the purchase of a home, I hope you will allow MHI the opportunity to perform your inspection. I'm confident that you will not be disappointed with your decision.
Respectfully,
Joe McKinney
McKinney Home Inspections, Inc.
785-760-4600